When your clutch or transmission is having issues, getting an auto repair professional to diagnose and fix the problem quickly is critical to maintaining the life of your vehicle.
Whether you drive a car, truck, SUV, or something in between, an evaluation from All County Auto Repair & Tire is the best way to get your car driving back to 100%. From simple sensor service to clutch adjustment to a full transmission overhaul, our expert mechanics have the parts and skills to pinpoint the problem and fix any issues before they get out of hand. If you need transmission repair service, call to request a quote and plan an appointment today!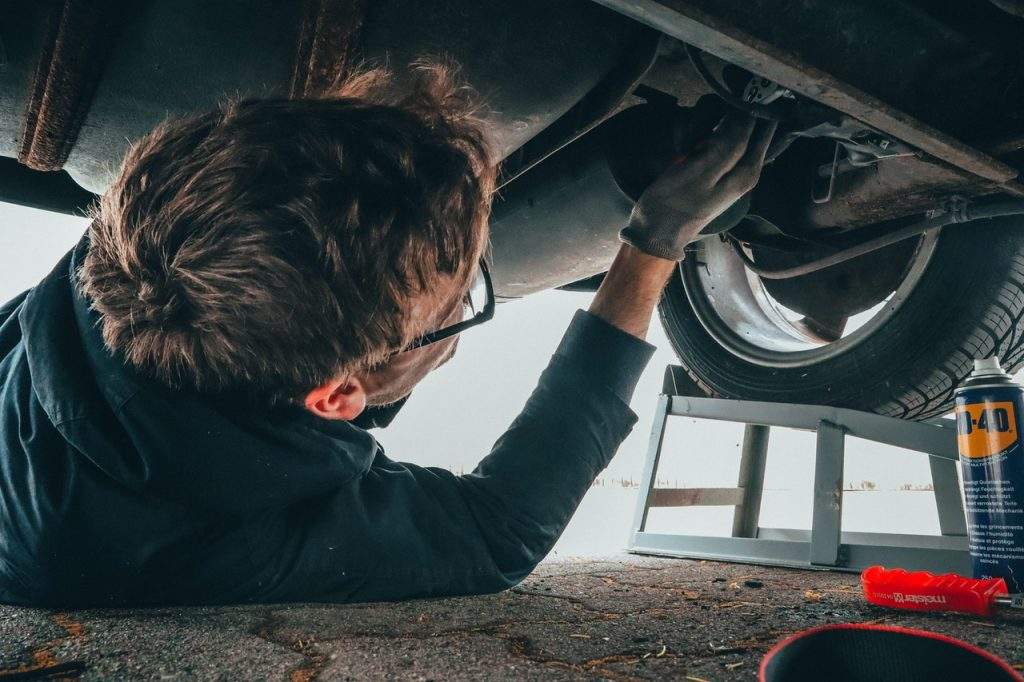 If your vehicle is showing any of the following problems, it needs to be checked ASAP.
Rough shifting
Delayed engagement
Leaking fluid
Slipping
Excessively high RPM
Check engine or check transmission lights on (even if they go off)
Rough, uneven "shuddering" feeling when driving at highway speed
Any other unknown or suspicious sounds or sensations
All of these signs can be indicative of a developing transmission problem needing automotive Transmission & Clutch Repair in Jupiter, FL. In addition to checking and rebuilding transmissions, All County Auto Repair & Tire can handle transfer case repair and service, differential repair and service, and a variety of clutch replacement service. Both our facilities in Tequesta and Stuart are equipped with professional-grade equipment, meaning that we can also run computer diagnostics on a variety of vehicles, locate and fix electrical problems, and perform transmission service, transmission flushes, and clutch flywheel resurfacing. Don't let a minor issue develop into a major problem--call and schedule a diagnostic today!
The importance of flushing out transmission fluid
The various parts of a transmission can become clogged with sludge and varnish deposits because, just like the oil in the engine, automatic transmission fluid is constantly exposed to friction, heat, and electrochemical wear and tear. With so much abuse sustained on a regular basis, it's no surprise that roughly 90% of all transmission failures stem from fluid contamination and overheating.
But while some fluids such as motor oil are drained routinely, most transmission fluid is not. Contaminated fluid stays in the torque converter, transmission lines, and valve body, building up over time until a complete fluid drain is virtually impossible. At that point, standard transmissions services remove only about a quarter of the contaminated transmissions fluid, leaving the rest behind. Worse still, by adding clean new fluid to the existing fluid, it is actually possible to clog the lines even more by unsettling sludge and varnish deposits that will clog filters and possibly result in the automatic transmission clutch is failing completely.
But All County Auto Repair & Tire transmission repair shop is different. Our auto transmission service safely removes most, if not all, of both the old transmission fluid and the sludge deposits that have accumulated within it. Our professional auto transmission repair mechanics thoroughly clean the transmission cooler, the transmission lines, the valve body, and the torque converter. From there, our auto transmission repair shop will remove the metals that grind against the inside of the transmission before replacing the fluid with fresh fluid that will help the car engine run at peak efficiency. If your transmission has been experiencing problems, especially slippage or hard shifting, or if you have driven more than 30,000 miles, then it's time for a flush. Don't trust an inferior automobile transmission repair mechanic that won't provide the full services your car needs. All County Auto Repair & Tire will diagnose and fix all your transmission problems at our transmission & clutch repair shop at an affordable price that fits any budget.
Understanding your transmission
Knowing the basics of your vehicle is the best way to know when something is wrong and requires attention. Transmissions are strong machines designed to last for years and miles, but as with any piece of equipment, wear and tear is inevitable. A bit of care and preventative maintenance, however, can drastically improve the life of your transmission and help your vehicle to run at its best. Follow the steps below to learn about your transmission and how to recognize warning signs.
Always make sure that your transmission has sufficient fluid. Transmission fluid cools and lubricates the transmission, so when there isn't enough fluid, the transmission can overheat and eventually wear out more quickly. This fluid also provides the pressure that transfers power from the engine to the transmission, meaning that lack of fluid can also prevent your vehicle from shifting properly
If you see any reddish transmission fluid in your driveway or anywhere you park your car, then it likely has a leak. Leaks can be caused by work or faulty gaskets, hoses, or seals and should always be repaired immediately.
Be sure to replace your transmission fluid on schedule in order to extend the life of your car. Without proper fluid, transmission gears can grind against each other, flooding the fluid lines with tiny pieces of metal and destroying the gears themselves. Additionally, transmission fluid contains detergents and other additives to protect the transmission. These additives become depleted over time, meaning that old fluid doesn't protect as well as new fluid.
By checking your fluid levels and keeping your eyes open for leaks or other problems, you ensure that All County Auto Repair & Fluid can address and fix your problem as quickly as possible. Knowing the basics is an essential part of owning a car, so be sure to check for issues on a regular basis!
Signs that it's time for a clutch repair
With standard transmissions, many of the problems stem from the clutch, the mechanism that allows the car to switch gears. Clutch repair is typically much cheaper than a full transmission rebuild or automatic transmission clutch repair, and leaving even minor clutch repair problems unresolved can cause the need for a far more expensive clutch repair service down the line. A simple clutch inspection by All County Auto Repair & Tire oftentimes lets you what is wrong and what can be done to fix it. In general, there are five common signs that a clutch is malfunctioning:
Slipping clutch - Your clutch may be slipping if your vehicle has issues maintaining speed and power while accelerating quickly or climbing hills, or if there is a sudden increase in RPMs without any increase in momentum. A slipping clutch will have trouble engaging or disengaging the gears and needs to be diagnosed immediately to prevent further damage.
Rough shifting - A worn clutch may cause your car to have trouble shifting gears smoothly or even at all. Much of the time, this problem is most noticeable when shifting into reverse or first gear.
Smell of burning - Worn clutches produce friction, which in turn results in a foul, burning odor. This friction can quickly wear down components of your vehicle and therefore should be treated immediately.
Change in the action of the clutch pedal -You may have a worn-out clutch if your clutch pedal changes position when engaging or disengaging the gears. Ideally, the clutch will engage when the pedal is an inch or two off the floor, but this is not the case if it has been damaged. If the clutch engages with too much or too little clutch pedal movement, or if the pedal feels soft or "spongy," then it's time for an evaluation and repair.
Unusual jerking or unfamiliar sounds - If your car jerks into gear even when the clutch is used properly, or if you hear strange noises while shifting, then there is likely oil or another contaminant stuck in the clutch or gears. Without proper repair, this minor issue can quickly wear out your clutch.
Clutch Replacement
If your vehicle struggles to shift into gear, produces a rough grinding noise while shifting, or has a noticeable lack of power when getting up to speed, then you may need a new clutch.
To start, the professionals at All County Auto Repair & Tire diagnose the complete clutch system. Many times, the hydraulic system is the culprit behind clutch problems. Over time, master clutch cylinders and clutch slave cylinders can leak and eventually fail to operate the clutch mechanism. This in turn prevents the clutch from operating and makes it impossible to shift gears. By removing the driveline, transmission, and flywheel in order to replace the clutch plate, pressure plate, throw-out bearing, and pilot bearing, we can ensure a smooth and fluid clutch engagement.
Clutch replacement service is a relatively easy clutch repair and is nearly always less costly than allowing the problem to continue unchecked. Early detection and adjustment can save you from far bigger repairs in the future, so set up an appointment to have your clutch checked today!
Problem Brands
All County Auto Repair & Tire can service virtually all makes and models, but some brands are particularly known for their clutch or transmission issues. While all types of cars, trucks, and SUVs can eventually wear out over time, these models pose a higher risk and should be watched more carefully than others, especially if they are used.
Makes and models that typically have clutch problems:
Volkswagen Jetta
Toyota Corolla
Toyota
Honda
Mazda
Chevrolet
Hyundai
Makes that typically have transmission problems:
No matter your car type and no matter your problem, All County Auto Repair & Tire has the expertise to get you back on the road in no time. With two convenient locations is Tequesta (561-747-8320) and Stuart (772-266-8685), our mechanics are always ready to fix any clutch or transmission problem and keep your car running smoothly with the proper repair and service for years to come. If your vehicle isn't shifting the way it should, call for an estimate and appointment today!
About The City of Jupiter, Florida
Enjoy the top-rated things you can do in Jupiter, FL with your family and friends. Learn about the area's wildlife (including the endangered turtles) in the Hawley Education Center at this idyllic sanctuary run by the Nature Conservancy. Or you can also park your beach chair and enjoy a quiet visit to the shore, soak-up the Rays at Ocean Cay Park, and play at at Carlin Park, Florida.
Map of Jupiter, Florida