If you want your car to last for a long time, it is very important to stick to a routine maintenance schedule and address issues as they present themselves. What does a routine vehicle maintenance schedule even look like? Depending on the age of your car these things can vary, but for the most part this guide is a good starting point.
Oil Change
Most of us know that oil changes are a necessary car maintenance services for our cars. Different sources will recommend different increments. For newer cars many suggest 6 months or 6,000 miles. For older vehicles they might suggest 3 months or 3,000 miles. Taking your car to a technician you can trust like the team at All County Automotive can be a great point of reference for you to get honest and helpful advice with what your automotive needs look like.
Tires- Change And Rotate
Everyone drives differently. Driving on city roads with frequent stops wears differently than driving on a highway most of the time. It is recommended that you rotate your tires every 6,000 – 8,000 miles. This can be done at the same time you drop your car off for an oil change. At this point your auto mechanic should be able to let you know if your tires should be replaced based on the tread and any wear and tear they may find.
Cabin Air FIlter
For cars that were produced after 2000 there is a little air filter in your cabin that should be changed annually. These improve the air quality in your vehicle. You can do this yourself but note that it is difficult to get to.
Engine Air filter
This is another maintenance task that will depend on your driving. It is recommended that you change the engine air filter every one to two years. Talk to your trusty technician for more information.
Top off Fluids
It is a sound idea to check the fluids in your car every now and then. Things like your power steering fluid, windshield wiper fluid, coolant, transmission fluid, and brake fluid are all very important to safe driving. These things vary, so if you notice things like your steering wheel is a bit more difficult to turn or your windshield wiper fluid is not doing a great job, it might be time to add some more fluid to help. There are many resources you can find online, and some may be more helpful than others if you find something specific to the year, make, and model of your car. Other than your technician, your owners manual is a great resource for maintenance information.
Brake Pads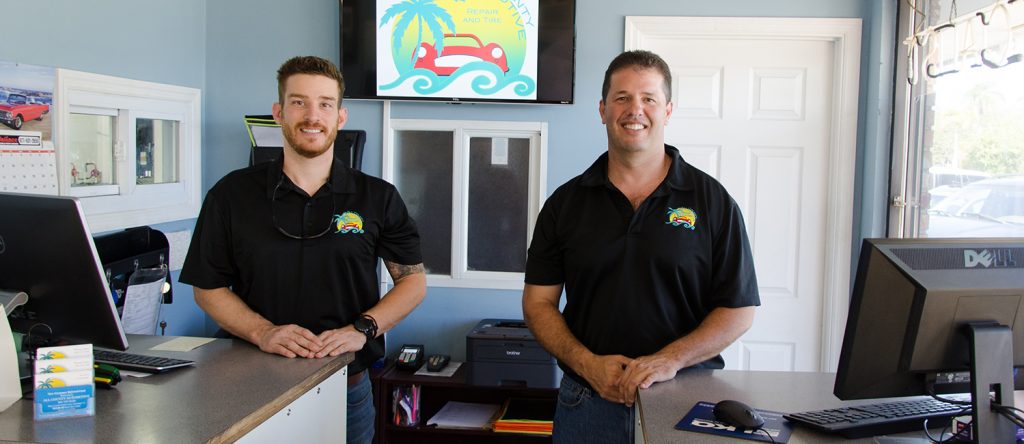 OFtentimes you can have your brake pads checked with your other services. Once they are worn down you should replace them to ensure your brakes function properly. City and highway driving as well as the way you drive plays a big part with this one, but the recommended range for replacement is between 30,000 and 50,000 miles.
Having a team of professionals you can trust working on your car will take you a long way and can even help you feel more secure in your vehicle on the road. If its time for your next maintenance service or you need work done on your car, contact All County Automotive to schedule an appointment with us.