Besides not being able to start your car at all, there is nothing more terrifying than if your brakes fail. Because they are of such vital importance, it is paramount that you keep your brakes in good working condition. Luckily, your car will generally give you warning signs that a brake repair is imminent, so if you are paying attention, you can take care of the problem before it becomes too serious. Brake repair is nothing to fool around with, so finding a reputable brake shop is imperative if you experience any of the following warning signs.
Brake Light On
Although it might go without saying, if any of your yellow or red indicator lights go on, you need to get your brakes inspected. This could be an indication that you need a brake repair or brake pad replacement. A partially engaged parking brake could also cause this problem, so double check the parking brake if your indicator light is on.
Random Movement
Strange wobbling or shaking movements of your car when you hit the brakes could be an indication that there is trouble. If any of the following occur, getting brake service and a possible brake replacement is in your future.
Shaking
Wobbling
Vibrations
Pulling to one side
Bouncing up and down
If any of the above occur, this is a sign that your rotor is going bad and you are in need of a brake repair. A reputable brake shop will take care of any movement problems should they occur in your vehicle.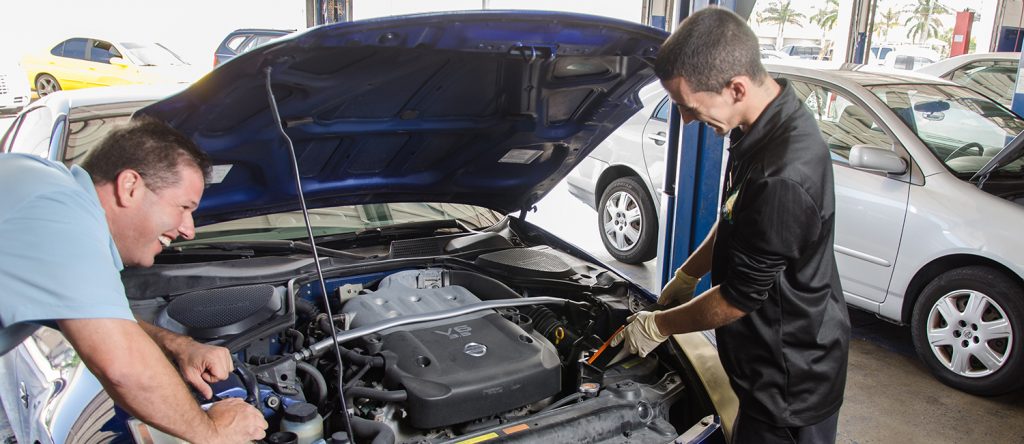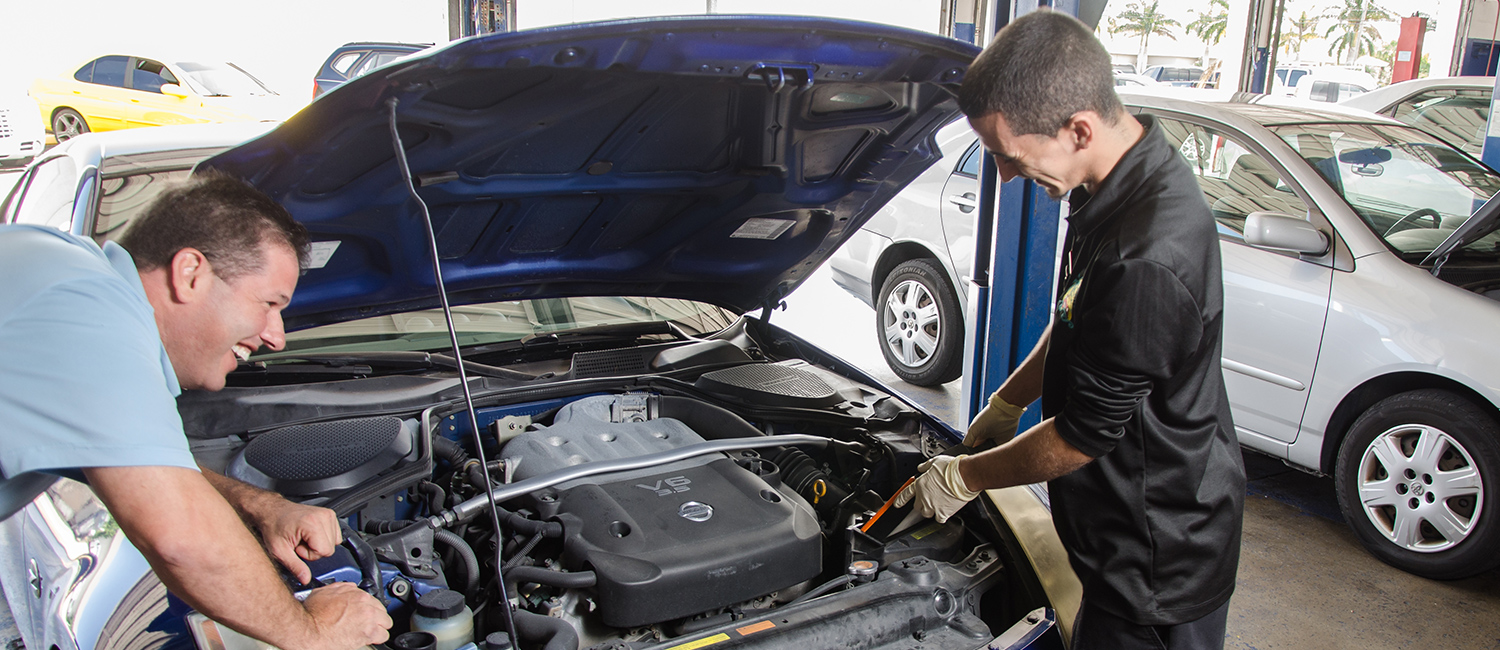 Leaking Fluid
If your brakes feel soft when you try to stop, this is a sign that your brake fluid may be leaking. If there is not sufficient pressure for your brakes to push firmly against the rotors, then you need to go to a brake shop to have a brake service in order to diagnose the problem.
Loud Noises
There are a myriad of noises that could occur if your car is in need of a brake replacement. If your pads are wearing down, then when you go to stop there will be a grinding noise coming from your brakes. There may be a squealing or squeaking noise as well, which could cause the need for a brake pad replacement.
Burning Smell
A burning chemical smell is a sign that the brakes are overheating, and if the brake fluid heats to boiling it could cause the brakes to fail completely. If you smell this chemical smell, pull to the side of the road to cool off your car for a while.
No matter which brake repair warning sign you see, smell, or hear, it is extremely important that you call your brake shop as soon as possible. Calling a reputable brake shop at the first sign of trouble could help you avoid a full, costly, brake replacement. Your brake repair technician will be able to diagnose your problem and outline the proper brake service that you need to get your car running safely. By paying attention to the 5 warning signs mentioned, you will be able to save yourself a lot of time, money, and aggravation in the long run.
For more info or to schedule a consultation contact us today at 561.747.8320 in JUPITER and TEQUESTA FL and 772.266.8685 in STUART and PALM CITY FL.