Who doesn't love a good old fashioned road trip? Especially during the holiday season when the airports can be too crazy for some of us! If your planning to take a road trip its important to do some routine maintenance and checking your car before hand for your safety and to save yourself from some possible inconveniences.
Check for leaks and check fluids
Is it almost time for your next oil change? If you think you'll be hitting the mark while on your trip make sure to do it beforehand! Checking your other fluids could prevent some hassle on the road as well. Checking things such as your coolant (Antifreeze), power steering fluid, brake fluid, transmission fluid (in an automatic transmission vehicle, not a manual), and windshield washer fluid will make sure you arrive to your destination safely and without having to take any long detours.
Take a look beneath your car before you hit the road to see if any of your fluids are leaking. If you do notice anything make sure you mention it to the mechanic when taking it in for maintenance or repairs.
Check your tire pressure
There is nothing worse than dealing with a flat tire! Checking your tire pressure before you get on the road is a quick and easy task. You can also check your tires to make sure there are no nails in them and that they have enough tread so you know you will be safely driving on the roads and not hydroplaning or slipping.
Make sure all of your lights are working properly
Have someone stand in front of and behind your car to take a look at your lights and brake lights. Not only can this create a hazard if any of these are out, but it could result in you getting a ticket that may have been avoided.
Be sure your check engine light is not on
If your check engine light is on it is best to take it in and see what needs to be done to your car. Sometimes it's simple car maintenance, or it could be a bigger problem that may make you reconsider or postpone a long drive.
Make sure you have a spare tire and other emergency equipment
Hope for the best, but always prepare for the worst. Especially when traveling on a road you may not be familiar with, or that may not have stops available to you in a sticky situation. Here are some things that are recommended you have on hand in your car for an emergency situation:
Spare tire, jack, and lug wrench
Jumper cables
Tow strap
Seatbelt cutting and window breaking tool
Road flare
Drinking water
First aid kit
Cell Phone charger
Warm clothes and blankets if travelling in cold weather
Conclusion
Staying prepared for any situation and taking preventative measures are tools for success when taking a road trip. It can be disappointing when you are looking forward to getting to your destination and are sidetracked with a maintenance stop.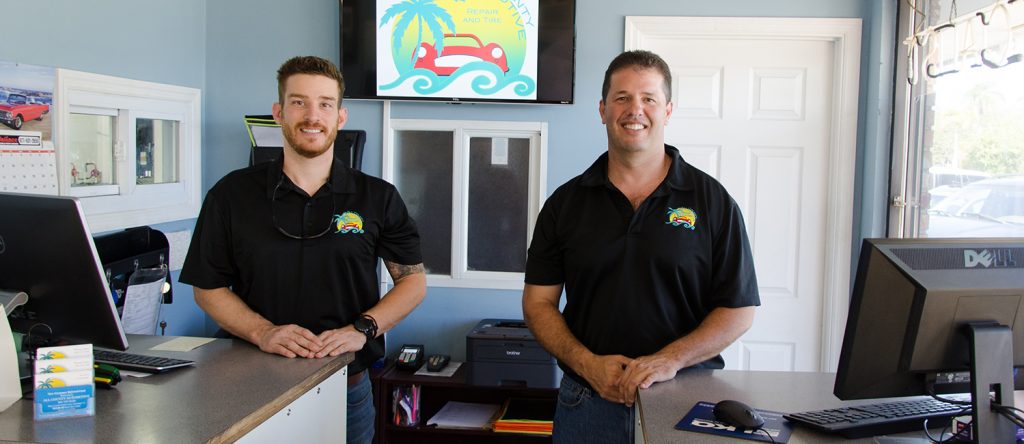 In the event you decide to do some maintenance on your vehicle before taking your trip it is always recommended that you trust a professional Auto Repair Shop like All County Automotive, we can inspect, repair, or replace just about anything on your car to ensure a safe and reliable drive every time. Call the best automotive service professionals you can trust!